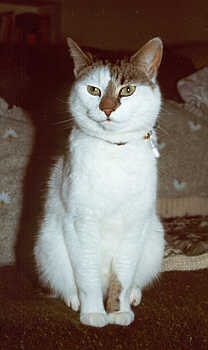 "My previous owners abandoned me, but I was very lucky because as soon as Sarah and Fred saw me they decided to give me a home.

"My main interests are lying in the sun, lying wherever Sarah will next want to sit, keeping warm, and being BRUSHED!

"My dislikes are catching mice, (though I caught one once, just to prove I could) and being made to move when I don't want to."


"P.S. I was once on the radio!"